About us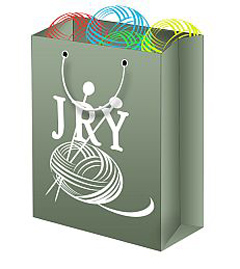 I was a very keen knitter when I was in my twenties and early thirties. I remember buying Rowan boxed kits for some of Kaffe Fassett's most famous designs and knitting them.
Then other things took precedence in my life......fishing, gardening, cooking and poultry keeping. Knitting was put in a cupboard and forgotten. Rowan magazines were consigned to the bookshelf in the spare bedroom.
Years later I remembered all these yarns and books and sold them on eBay. I was amazed at the prices they fetched! My husband sourced more old Rowan yarns from UK shops - they were only too pleased to get shot of it! Eventually this came to an end and so I decided to open accounts with the major UK yarn distributors. Things snowballed from there and I now have 3 storage warehouses plus the spare bedroom full of yarn and associated products.
I aim to provide a friendly service where each customer is a real person and just not an order number. Several of my customers are now friends and I love hearing about their cultures in different countries.
I have no children but I do have two Bengal kittens - Rupert and Oliver. My husband has a Labrador gun dog, Slip. We live in a rural area surrounded by fields.
I hope you will enjoy my site and please do not hesitate to email me with any questions, requests, gripes or, hopefully, praise!